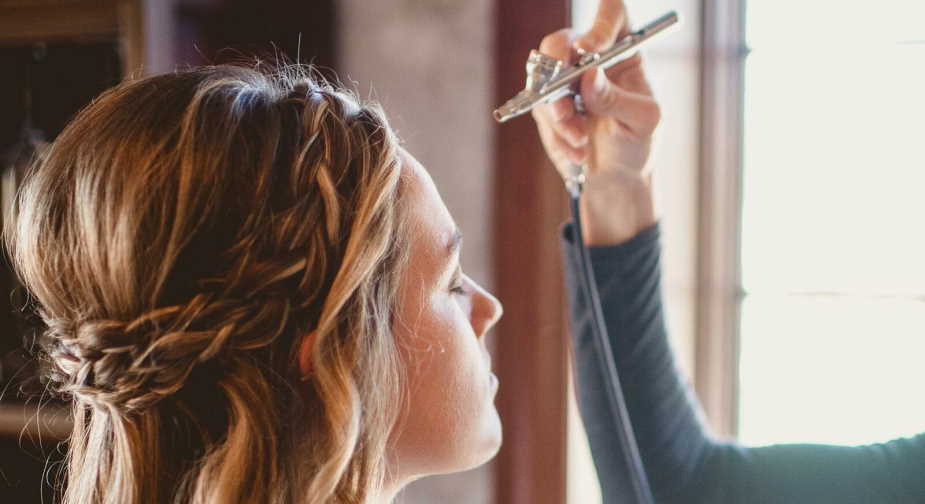 Main benefits of airbrush makeup for wedding
On the day of the wedding you need makeup that lasts all day and all night, and that will depend largely on the professionalism and experience of the makeup artist you choose, but not completely.
Have you heard of airbrush makeup? It is one of the most innovative and durable techniques, here is an explanation about it and the pros of airbrush makeup for wedding.
What does it consist of?
The airbrush is a technique comprising spraying the face using the air as vehicle, so it is not reached to touch the skin.
Airbrush make-up equipment is made up of a sprayer or airbrush similar to those used in design or illustration, a hose, a small compressor and the different makeup bases in different shades.
Advantages of airbrush makeup
You will wonder what benefits of airbrush makeup for wedding has.
Applying makeup with an airbrush consists of using tiny pigments that are applied with a spray, which has great advantages, since it offers better coverage, which ensures a longer duration of the products on our skin.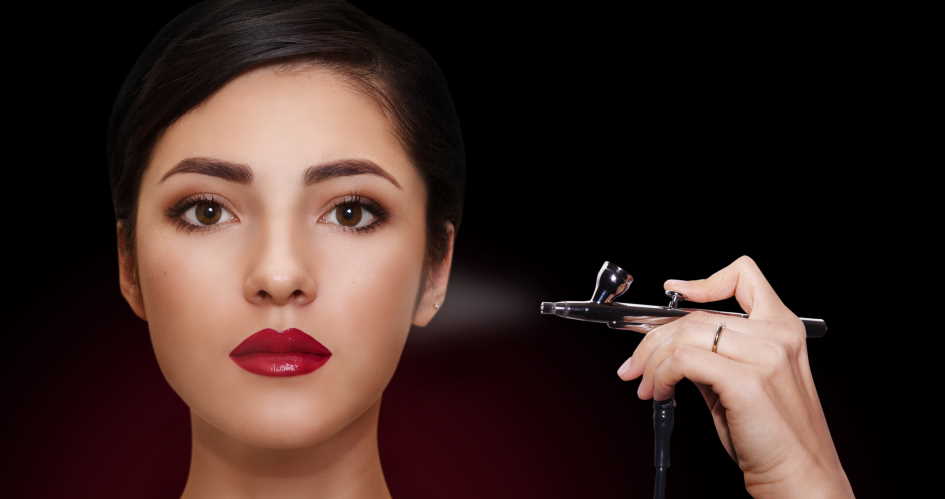 The best thing is that it will look very natural since it has a finish in which the makeup is not noticeable on the skin, unlike other application techniques.
On a day like the wedding, you will need, in addition to lasting makeup, that resists the kisses you will receive, the probable sweat, the tears.
There are many emotions that you will experience and you must be prepared! Well, airbrush makeup will allow you to look flawless in each and every one of these situations.
In addition, it is not transferable, so you will not stain anyone or dirty your clothes.
Complements to the airbrush for a perfect makeup
It is true that it is not only worth using an airbrush. The skin will look perfect adding quality products and hydrating the skin and taking care of it to the maximum.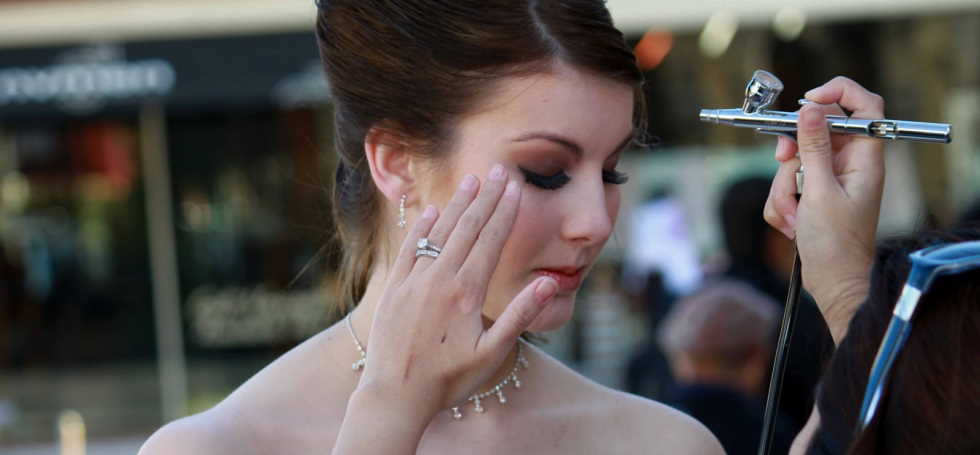 But this should not be done only on the same morning as the wedding, it is a routine that you have to keep in mind for several months before the wedding so that the skin reaches radiant day B.
You do not have to worry about your skin tone, since there are many tones to adapt the airbrush to yours. In addition, there are also blushes, highlighters or eyebrow makeup. Everything with the airbrush!
If the make-up artist you choose uses quality products, the airbrush guarantees a duration of 24 hours and one of the most advantages of airbrush makeup for wedding
Therefore, it has become one of the most chosen options by professionals to make up brides.